Popcorn is the #1 favorite snack for movie night, but you know what is NOT a favorite – BURNED POPCORN!  It's so sad to put all that effort into carefully listening to your bag of popcorn in the microwave and thinking you're taking it out in time only to find that you have actually burned it.  Not only does it taste bad, but it fills the kitchen with that horrible smell that eventually wafts into the living room and linger while you try to enjoy your movie!
To help us fight the movie-night-foe of burned popcorn, Pop Secret decided to solve the problem once and for all, so we can spend more time enjoying movies and less time worrying about burned popcorn! It's the Perfect Pop App!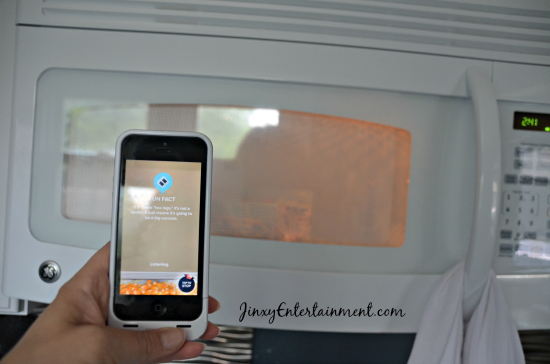 You can use iPhone 5+ on iOS 7+ to download Perfect Pop ("Perfect Popcorn") for FREE on the App Store. Using the app is super easy. You just:
1. Put a bag of Pop Secret in the microwave and select regular or snack sized bag on the app.
2. Turn up the volume on your iPhone. Point the phone's speaker towards the microwave and keep within 3 feet.
3. Start the microwave, and then start the app.
This puts an end to relying on your microwave's popcorn button or guessing how many seconds in between pops. Not to mention, the app is really fun to use! While you're waiting for your popcorn to finish, you can see a really cool visual of what your popcorn looks like as it starts to pop and eventually fill the bag!  Get the Perfect Pop app HERE!
If you have 3 seconds,  could you PLEASE take this 1 question popcorn survey?  Thanks!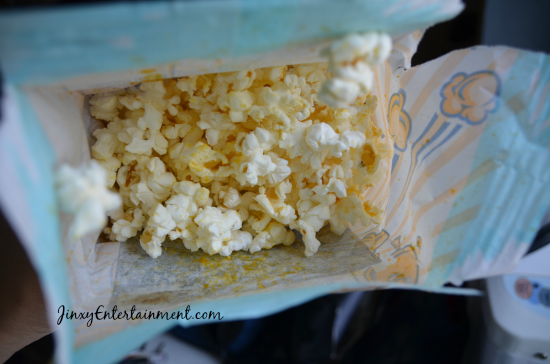 Apple is not affiliated and does not endorse, sponsor or support this third party app.